STEP BY STEP

YOUR PARTNER IN THE PROCESS
When you choose a Coldwell Banker® agent to represent you, you'll have someone by your side every step of the way, giving you the insights and information you need to have confidence in your decision.
Your sales associate will:
Meet with you to discuss your needs and goals, and to plan your property search
Help you get pre-approved and establish your budget
Show you properties that meet your criteria
Keep you informed of new properties that come on the market
Work with you until you find the right home
Help you determine your offer
Negotiate the offer and contract in your best interests
Facilitate the home inspection and resolution process
Prepare you for closing and the associated costs
Keep you updated on the progress of your transaction every step of the way
START TO FINISH
Coldwell Banker® is your partner in all aspects of the home-buying process. Our industry affiliations ensure you receive complete assistance from beginning to end, giving you one-stop-shop convenience.
Mortgage Services
Guaranteed Rate Affinity provides mortgages across the country and features incredibly low rates, fantastic customer service and a fast,simple process.
Warranty Services
A Coldwell Banker Home Protection Plan provides an extra measure of security that makes you feel more comfortable and confident in the purchase of your home.
Insurance Services
Castle Edge Insurance Agency offers competitive rates on homeowners, condominium, renters, automobile, second home, vacant home and umbrella coverage.
Title Services
Our title company partners can research and resolve title issues before the closing to help ensure your transaction closes smoothly and on time.

MY WEBSITE
The first stop on your home search? This website. Not only is it an easy way to check out all the available properties in your preferred area, it's also another way for your me to get to know the types of properties that you like. Simply register on the site, and I will receive updates about your activity. Plus, you can save your search for future access, save and share homes you like, and sign up to receive email alerts when new homes that match your criteria come on the market.
And thanks to its responsive design, you can do it all from your mobile device, tablet or desktop!

CONCIERGE SERVICES
Coldwell Banker Concierge® offers you access to hundreds of service providers 24 hours a day, seven days a week at conciergevendors.com.
This easy-to-search website lists trusted service providers that have been pre-screened to ensure they are properly insured, experienced and licensed for the type of work they are offering. Additionally, all Concierge service providers have signed performance agreements to ensure they maintain the highest standards of ethics and professionalism.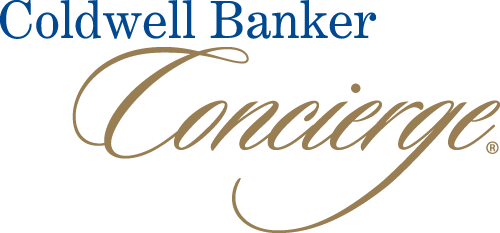 Moving Services
Whether your move is across town or to the other side of the world, Coldwell Banker Concierge can help. Our moving program features dedicated customer service specialists, competitive pricing and professional assistance. And, since all of the movers are pre-screened, licensed and insured, you can feel confident about entrusting them with your most valuable possessions. Speak with a Concierge representative about a free moving quote.
Utility Connection/Updater
Coldwell Banker Residential Brokerage has partnered with Updater to save you valuable time with your move. Updater is a complimentary time-saving tool that helps you organize and complete many of your moving-related tasks in minutes, including:
Filing a change of address form to forward mail
Comparing and connecting home services such as cable, internet, water and natural gas
Notifying any of over 15,000 businesses and organizations of an address change
Finding moving-related discounts
Creating personalized moving announcements to share with friends and family via social media that include Google Map features
Link to conciergeservice.com
Keep an eye out for an email invitation from Updater during your escrow period to get started.
Call 888.370.7100 or email concierge@azmoves.com to connect with a Concierge specialist.
Visit conciergeservice.com for more information.